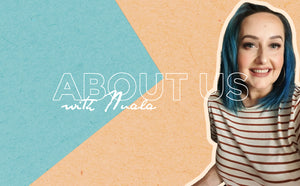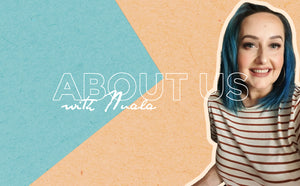 Who better to hear who we are, than from our founder herself.
Hi, I'm Nuala!
I am the founder and creator of Titanic Brush Co.
I have been a Artist for over 15 years. I've trained and worked in all aspects of Makeup, from Beauty, Fashion and Film to Theatrical, Festivals and Special Effects.
I've been designing Makeup, Wigs and Hair for shows for over a decade and am so passionate about this line of work.
It is through my years of work, that I have struggled to find brushes I want for specific things and if I'm honest, struggled with finding long-lasting quality brushes that would stand the test of time. I was going through brushes at an incredible rate due to my workload.
So, I set about creating my first line of brushes, which were my Pro-FX Range. I spent years meticulously designing, not only the shape, texture and feel of the brushes, but also custom making a glue and coatings which would hold up to even the harshest of chemicals, and so the Pro-FX Range was born.
The Pro-Beauty Range came a couple of years after and have been equally as popular and well received.
So what made me create a Makeup Brush Brand in a time where we are surrounded in endless brands already?
Simple, I wanted to create a brand of classic luxury brushes with a focus on sustainability and ethics.
Every single brush in our collection is 100% vegan, even down to the glue. Our handles come from Reforestation Projects so that I can rest in the knowledge that we aren't taking more away than we give back to the planet.
I'm not interested in greating a short-term fad product with novelty handles which will break and be thrown away in a few months. Our brushes are built to last, they are going to be a staple in your kit for many years to come, therefore reducing the waste caused by the beauty industry to our planet.
Quality is the backbone of what we do and I believe you can't have a luxury brush range with bulk machine made brushes. In order to create luxury, you need the human touch, that's why every single brush we have has been painstakingly handmade, ensuring that whichever brush you have in your hand, feels like luxury.
Tianic Brush is a small business with a ver small team, we try to get to know our customers and celebrate all their wins with them. We offer a personal touch to business and appreciate every single customer who buys from us. We have received incredible support over the years, we listen to direction and feedback as it helps our products grow, improve and morphe into the great brand you see today.
We are always here to help with personal requests, so please reach out to the team whenever you need us.
Nuala's Favourites
Click on any brush to go straight to one of Nuala's fav brushes!